O.G. Haze E. Hazy Double IPA
Regular price
Sale price
$82.50 USD
Unit price
per
Sale
Sold out
Modeled after one of the original Hazy IPA recipes, O.G. Haze E. rolls up nearly a pound of hop additions into a 5-gallon batch. With an aroma so thick it might set off your smoke alarm, this Double IPA is sure to satisfy even the most experienced hop heads.
Kit Includes:
Liquid Malt Extract
2 x 5 lb pouch
Pellet Hops
Simcoe®
Magnum
CTZ
Centennial
Apollo
Amarillo®
Steeping Grains
Carastan
White Wheat
Belgian Candi Sugar
Grain Steeping Bag
Wort Clarifier
CellarScience™ CALI Yeast
Priming Sugar is NOT Included
Beer Stats:
OG: 1.074
SRM: 8
IBUs: 126
ABV: 8.3%
Amarillo® is a registered trademark owned by Virgil Gamache Farms, Inc.
Simcoe® is a registered trademark owned by Yakima Chief Hops, LLC.
Share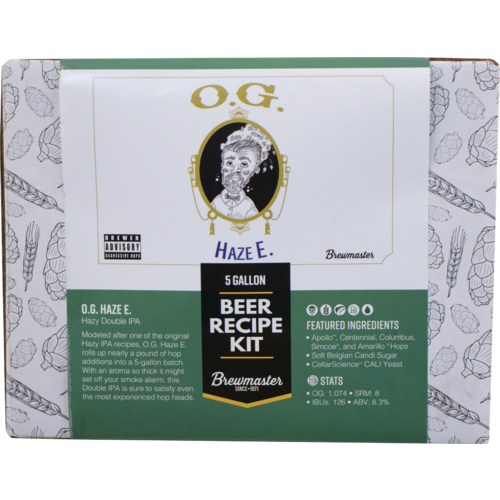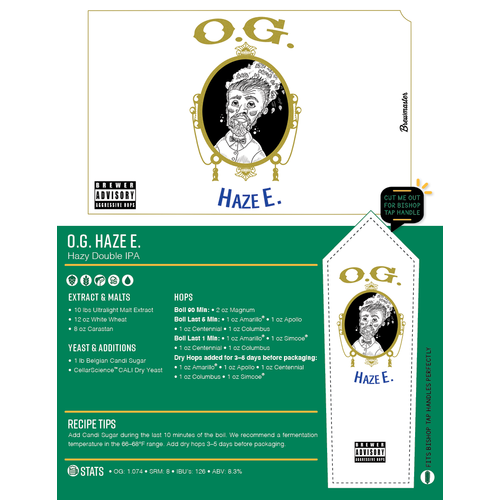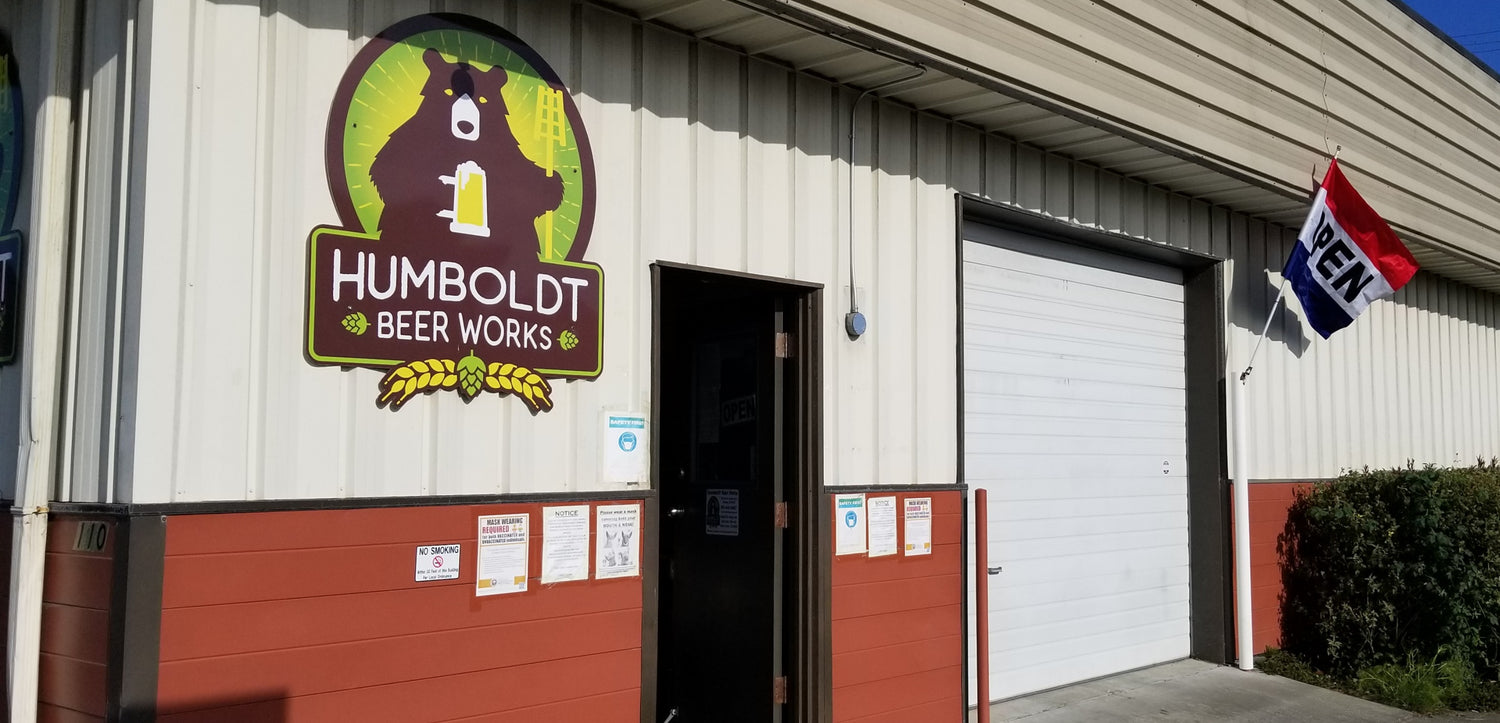 Humboldt Beer Works
Humboldt Beer Works is located in Old Town Eureka, on California's beautiful & rugged North Coast.
Locally owned and operated since 2011, and re-established in 2018, we've been committed to offering the highest quality ingredients and equipment, as well as the advice you need to succeed.