Komos Kegerator
Regular price
$850.00 USD
Regular price
Sale price
$850.00 USD
Unit price
per
Sale
Sold out
Feature Summary:
Stainless Steel Air Cooled Tower
Intertap Stainless Steel Forward-Sealing Faucets (choose number of taps above)
Duotight Fittings make connecting draft lines a breeze
Digital Thermostat with wide 26 - 82° F temp range.
Robust KOMOS Dual Gauge Regulator included
CO2 Tank holder mounts on back of kegerator (tank not included)
Efficient and powerful compressor
Stainless Steel Door
Countertop Style Drip Tray
Stainless Steel Floor for additional keg support

Includes EVABarrier beer and gas tubing

Beverage line measures 4mm ID x 8mm OD
1 x 1.7m length of line per tap
Gas line measures 5mm ID x 8mm OD
1 x line of varying length depending on number of taps (2, 2.5, or 3m)
4 Tap model includes uncut rolls of bev & gas line

We recommend cutting bev lines to 1.7-2m lengths (5.5-6.5 ft.)
Gas lines can be cut to whatever length best suits your needs

Duotight adapters for draft shank and regulator connections
Duotight tee fittings for splitting gas lines (2, 3, 4 tap only)
You will need to purchase keg connections depending on whether you are serving commercial sanke, ball lock corny, or pin lock corny
Available Kegerator covers and "off road" casters for moving over uneven terrain
Detailed instructions on assembly and use
Specifications:
23.75" wide
25" deep
32.5" Tall (fridge only)

35" with Caster wheels
48.75" with tower
51" with Casters and Tower

110 v - 60 hz
0.8 Amp draw
Optimal ambient temperature is  65°F – 80°F
CSA Certified
Internal Dimensions:
19.5" wide
17" deep

16" down the center where compressor sits

28.5" tall
What Fits:
5 Gal. Torpedo Keg - 3
5 Gal. Slimline Torpedo Keg - 4
5 Gal. Pin Lock Cornelius Keg (Corny Keg) - 3
5 Gal. Ball Lock Cornelius Keg (Corny Keg) - 4
5.16 Gal. Sixth Barrel Keg (Sixtel, Log) - 3
7.75 Gal. Quarter Barrel Keg (Pony Keg, Stubby Quarter) - 1
7.75 Gal. Slim Quarter Keg (Tall Quarter, The Slim) - 1
15.5 Gal. Half Barrel Keg (Full Size Keg) - 1
California Recipients: WARNING: Cancer and Reproductive Harm - www.P65Warnings.ca.gov
Share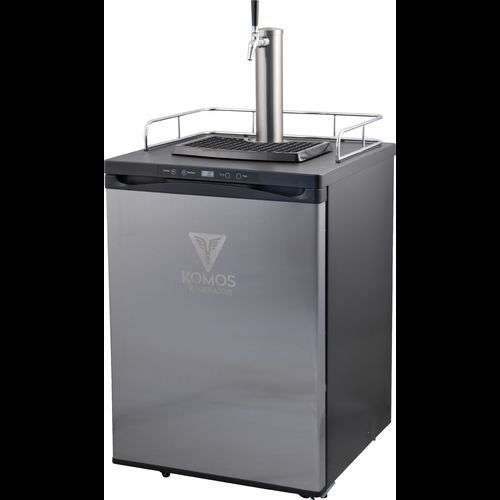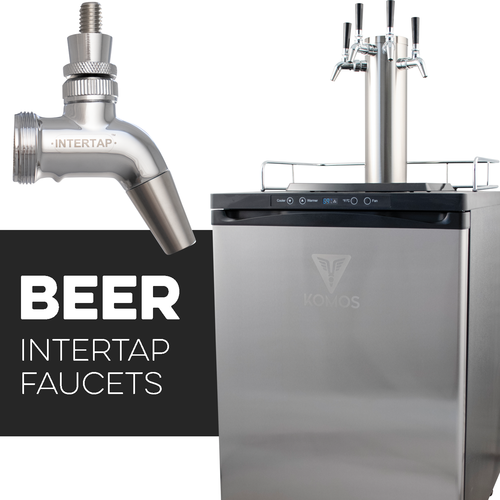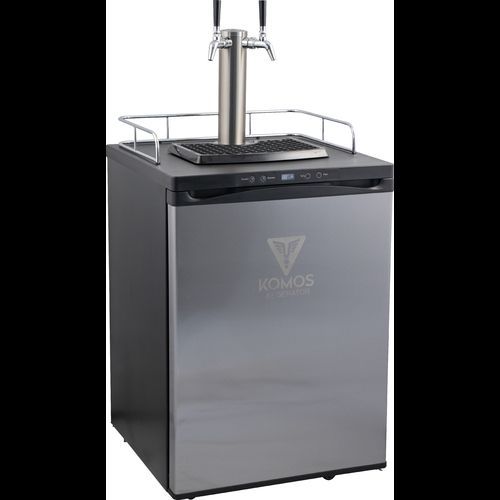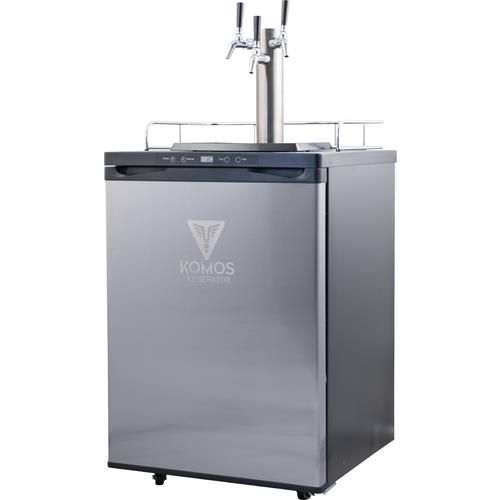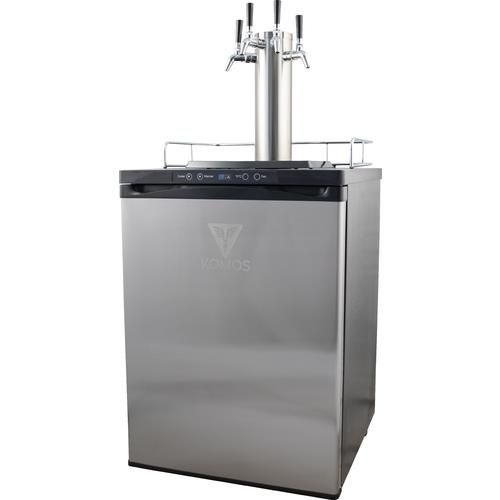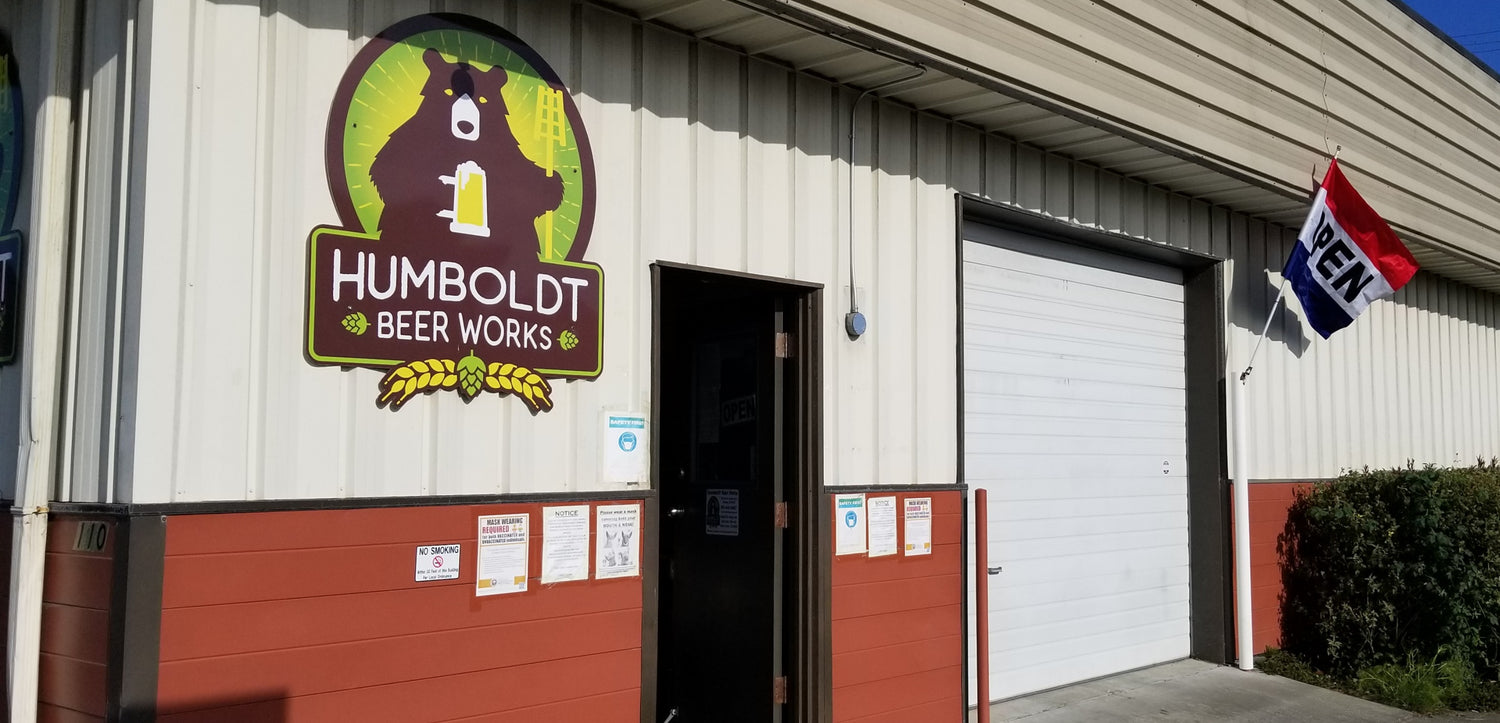 Humboldt Beer Works
Humboldt Beer Works is located in Old Town Eureka, on California's beautiful & rugged North Coast.
Locally owned and operated since 2011, and re-established in 2018, we've been committed to offering the highest quality ingredients and equipment, as well as the advice you need to succeed.