CellarScience® FRESH Dry Wine Yeast, 8g
Regular price
Sale price
$2.00 USD
Unit price
per
Sale
Sold out
The name says it all. The perfect choice for fermenting fruit forward whites, roses, ciders, and meads. Because FRESH is a Bayanus strain it is able to ferment at lower temperatures, a nice option for producing cleaner more focused fruit flavors. Emphasizes stone fruit flavors.
Once it starts fermenting it doesn't stop. Super easy to ferment with lower nutrient needs and a a very high alochol tolerance up to 16%. Many cider producers like this yeast for its ability to add those fresh and fruity flavors.
Although easy to ferment, we still recommend a nutrient regimen to increase fruit and floral flavors, while avoiding H2S production that can mask fruit.
Producer of fresh fruit aromas/flavors
Best choice for fruit forward wines
Best choice for ciders
Best choice for Roses
Ability for ferment cooler
Strong fermenter
YAN Requirement @ 23 Brix:
225 ppm 
Production of volatile acidity:
Very Low   
Ease to Ferment with MLF:
Average   
Share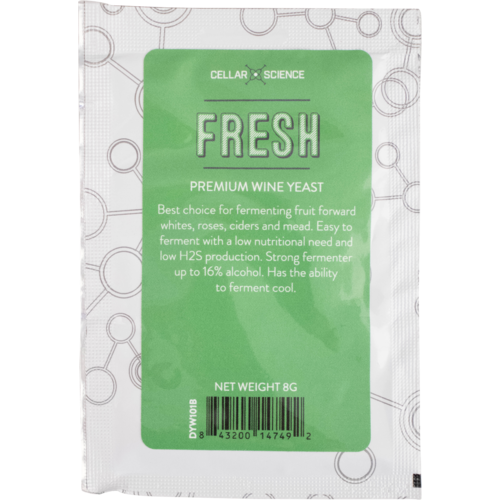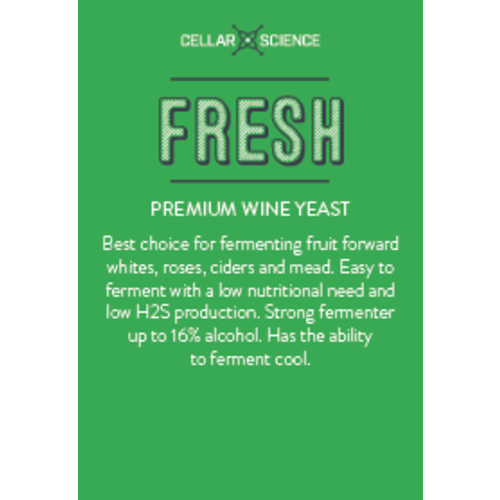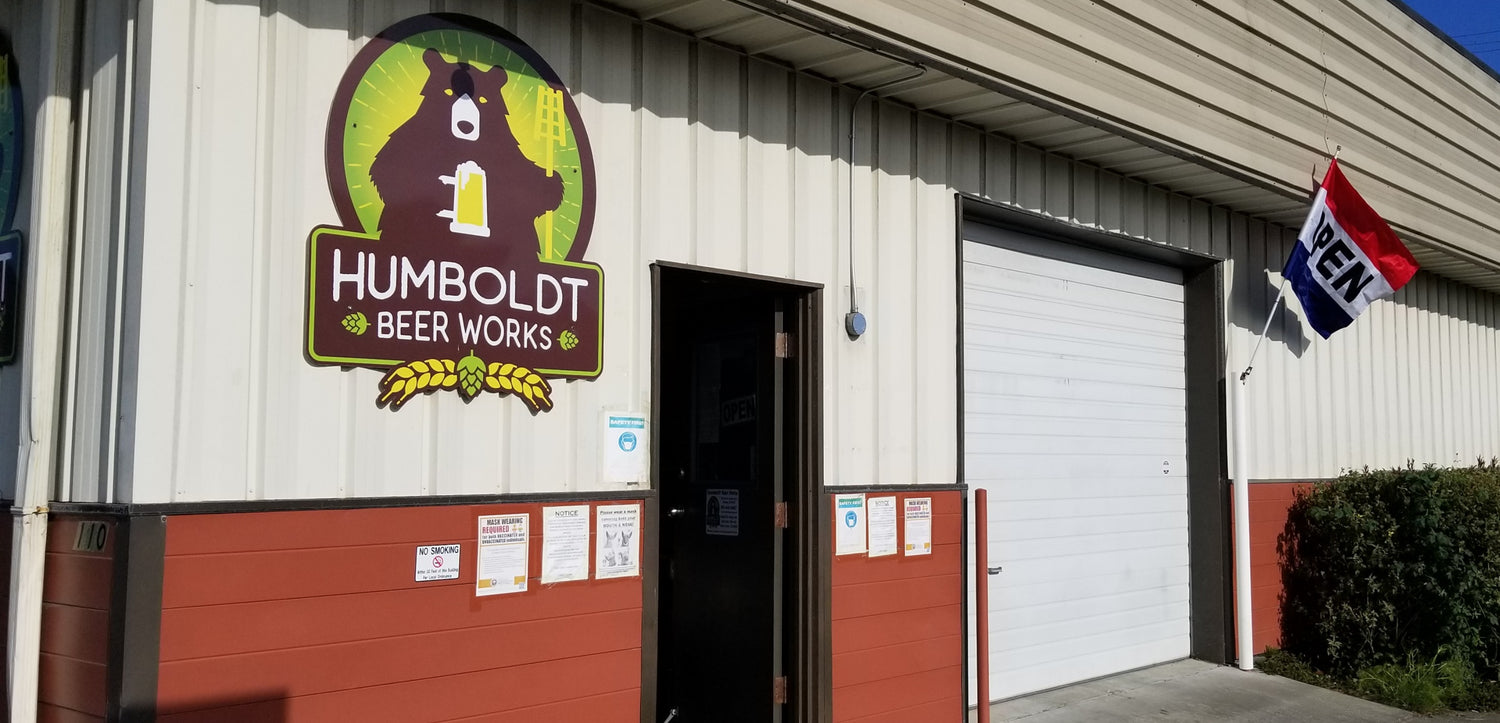 Humboldt Beer Works
Humboldt Beer Works is located in Old Town Eureka, on California's beautiful & rugged North Coast.
Locally owned and operated since 2011, and re-established in 2018, we've been committed to offering the highest quality ingredients and equipment, as well as the advice you need to succeed.